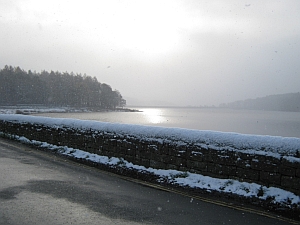 Grief and loss continue to create a growing need. We have experienced a year-on- year increase in the number of enquiries regarding the need for support for children and young people who have experienced loss and bereavement.
In response we have ever improving programmes in Seasons for Growth. We have negotiated a new licence with Good Grief, Australia, to run the programmes in England and Wales. We have in Seasons for Growth a strong product. The new training pack is now in place. It is clear, structured and ensures consistency throughout; and the new adult programme resources have been distributed to all trainers. It has good potential for linking with several current national strategies – Suicide Prevention, The Big Society, Public Health White Paper, and Transforming Community Services.
To deliver this we have a growing pool of experience and skills to draw upon. The dedication and commitment of trainers, group companions and trustees has successfully laid the foundations and led the organisation towards achieving its mission. A very significant step forwards has now been achieved with the appointment and training of two trainer mentors for England and Wales, bringing the capacity to sustain growth internally.
Close on a thousand children and young people have been supported by the programme over the last 12 months. Thanks to growing sales of programme materials and success in winning several grants, finances nationally have been put on a much firmer footing, with a sustainable business model. The national office has moved to new quarters in Pimlico. Meanwhile the improved website – at http://www.seasonsforgrowth.co.uk/ – enables more effective sharing of ideas, and innovations, as well as learning from best practices and policies.
2010/11 has not been without its challenges. Many of the support services which are running programmes locally are facing worries over future funding and staffing* in the context of the new government's spending review, but there is a commitment to finding solutions for the future.